McKenzie Method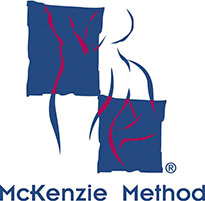 The McKenzie Method was developed in the 1960s by Robin McKenzie, a physical therapist in New Zealand. He noted that extending the spine could provide significant pain relief to certain patients and allow them to return to their normal daily activities.
With the McKenzie approach, physical therapy and exercise are used to extend the spine to help centralize the patient's pain by moving it away from the extermities to the back. Back pain is usually better tolerated than leg or arm pain, and the theory of the approach is that centralizing the pain allows the source of the pain to be treated rather than the symptoms.
The long-term goal of the McKenzie Method is to teach patients suffering from neck pain and/or back pain how to treat themselves and manage their own pain for life using exercise and other strategies.
Other goals include:
Reducing pain quickly
Returning to normal functioning in daily activities
Minimizing the risk of recurring pain